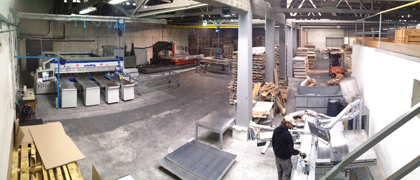 Material cutting
Plates can be cut into desired formats. Our machinery consists of a band saw that can cut plates or round bars with a thickness/diameter of 600 mm, format of 1500x4000 and a tolerance of +/- 1.0 mm. Plates with the thickness of up to 50 mm can be cut on a precise panel saw in the largest format of 4100x4250 and a tolerance of +/- 0.1 mm.
Detailed description of material cutting machinery
Waste non-ferrous metals
Company AlCu d.o.o. has been purchasing all types of waste non-ferrous metals for a number of years. We strive to provide high-quality services at competitive prices. Satisfied customers that keep coming back are a proof of that. When it comes to larger quantities of metals, we also provide customers with transport, while corporate clients are provided with metal containers for easier collection.
Waste metals are purchased at a price listed in the valid price list. Prices of metals change with regard to developments in LME. You can find out about the exact prices over the phone or E-mail, while the price list is available on our website.
Company AlCu d.o.o. has been entered in the register of waste collectors.
A waste disposal certificate can be issued for all waste non-ferrous materials delivered to our company.
Waste collector certificate (.pdf)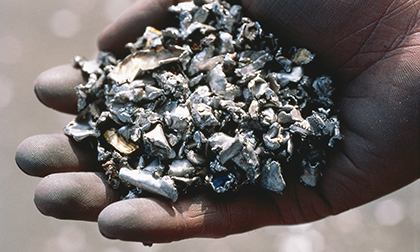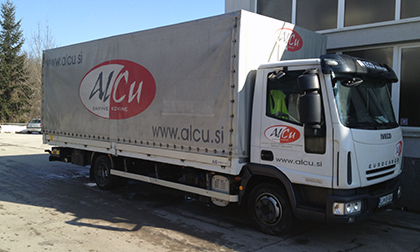 Delivery
We also provide delivery services at prices listed in the price list.
Prices of delivery
Delivery
Under 200 kg
200-1000 kg
Over 1000 kg
up to 50 km
2 days
0,050€/kg (min 5€)
0,030€/kg (max 15€)
0,015€/kg (max 25€)
50-100 km
4 days
0,075€/kg (min 15€)
0,045€/kg (max 30€)
0,030€/kg (max 60€)
100-150 km
5 days
0,100€/kg (min 18€)
0,060€/kg (max 40€)
0,045€/kg (max 80€)
PVC film protection
The material can be protected with PVC film, should you wish so.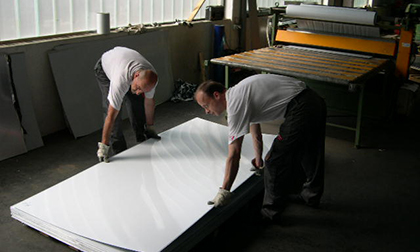 Film protection
Quantity
Piece
Film protection
Quantity
Piece
Film protection
Quantity
Piece